Essex Homes for Sale
A wonder within itself, Essex received the distinction of being named among the "Best Small Town in America" in 1995.
Incorporated in 1639, the town of Essex consists of three villages: Essex, Centerbrook and Ivoryton. Settled around the Falls River and Connecticut River, Essex boasts scenic views, historic architecture, gracious tree-lined streets, eclectic shops, marinas, acclaimed restaurants and a remarkable history.
With three yacht clubs and numerous marinas, Essex allows boaters to dock their boats and walk to fabulous shopping and many outstanding restaurants. For fishing, the Connecticut River and Long Island Sound are fertile waters for a variety of species including shad, striped bass, blue fish and black fish. The Sound is also perfect for sailing and for power boaters, and provides an easy day trip to Long Island. The town is home to numerous civic groups, an active historical society and garden club. It is known for a variety of the parades that it hosts each year, including one on Groundhog Day and the Burning of the Ships Parade, which commemorates a British raid that took place in 1814 and left dozens of ships ablaze in the harbor.
Those who enjoy outdoor adventures will delight in the marine activities available, from sandy beaches to bustling marinas, yacht clubs, hiking trails and nature centers. Residents and visitors alike enjoy strolling the unique shops and eateries along the quaint main streets of towns like Madison, Guilford, Old Lyme and Essex. There is no limit to the activities that take place annually throughout this area, from oyster festivals and antique arts and crafts fairs to outdoor concerts, classic car shows, food and wine festivals and so much more. The area is also well known for its shipbuilding history along the Connecticut River, and submarine and helicopter production in Groton and New London.
Essex
History in the Heart of Essex
Out on the shoreline of Connecticut in the village of Essex, Rev. Thomas N. Dickinson began what would become one of the largest witch hazel companies in the world. Although best known as the founder of the prominent Dickinson product label, the family also left behind a historic landmark in town that is not to be missed. Once an estate carriage house, the now transformed and renovated four-bedroom, five and a half-bath single-family home is represented by Essex and offered at $2,250,000.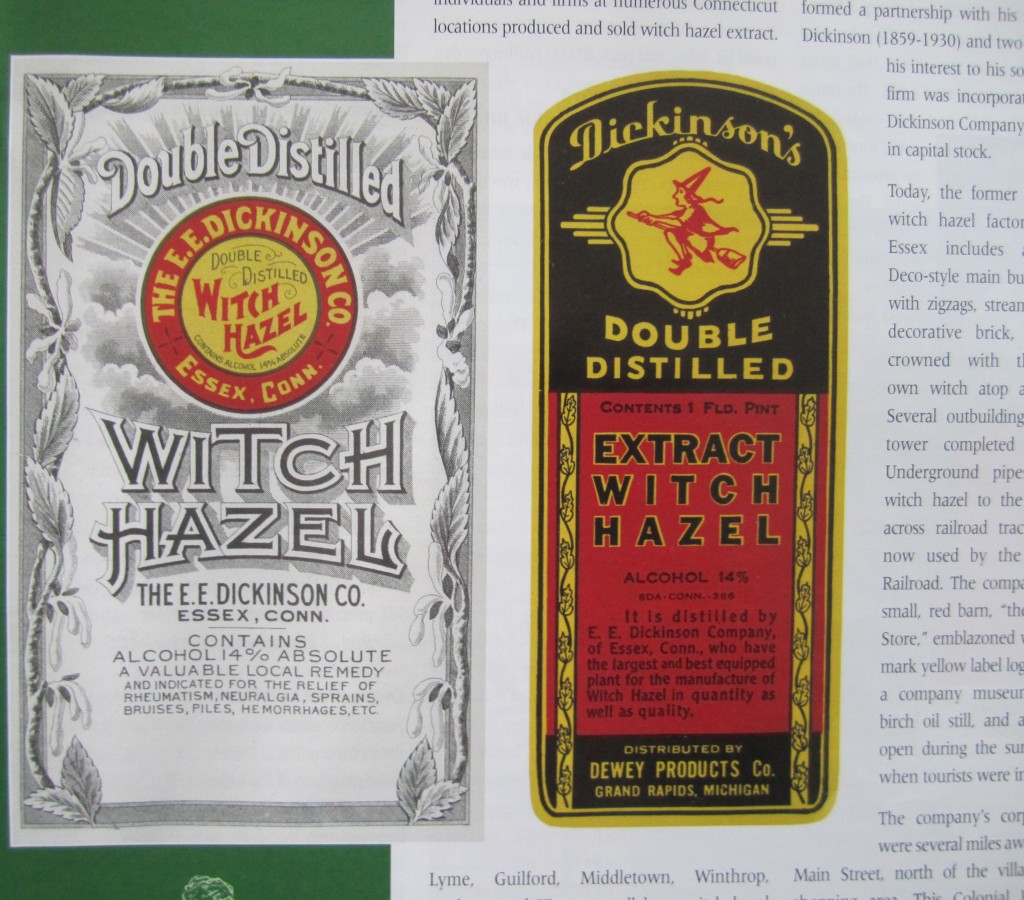 The production of witch hazel became one of many new emerging local businesses during the Industrial Revolution. Distilled from the bark and twigs of the witch hazel plant, this natural source has served as a topical healing remedy for countless years, with the Dickinson firm at the forefront of it all. Soon after the business was handed down to his son, Edward Everett Dickinson, in 1897, the company received recognition nationwide and beyond, eventually producing the largest supply of witch hazel used in the country, and more than 50 percent of all used in the world.
Also successful landowners in town, the Dickinsons once used this residence now for sale as a carriage home, neighboring their former main mansion. The structure is rumored to have been built in 1890 to provide housing for servants, as well as garage their many limousines and convertibles.
The converted coach house lies on a uniquely large acre of land with beautiful views of the Connecticut River in the heart of Essex. On the residence's expansive property, visitors will be delighted to find private patios, gardens, a grape vine arbor, as well as a pool for wonderful outdoor entertainment and relaxation. Inside, gracious living conditions abound, with nine-foot coffered ceilings, custom built-ins, arched doorways, antique red oak flooring, a marble kitchen and more.  This wonder continues in the living and dining areas, which boast an open-concept design, with a wood burning fireplace, architectural pillars and banks of large French doors that lead to the home's stunning outdoor surroundings. Perhaps its most unique feature is the residence's staircase, which leads to the second level, while staying central to all living areas. On this floor, there are two en suite bedrooms and a master suite with an adjoining music room/library, as well as several windows and French doors that open to a second story deck, where individuals can enjoy views of the landscape and river below.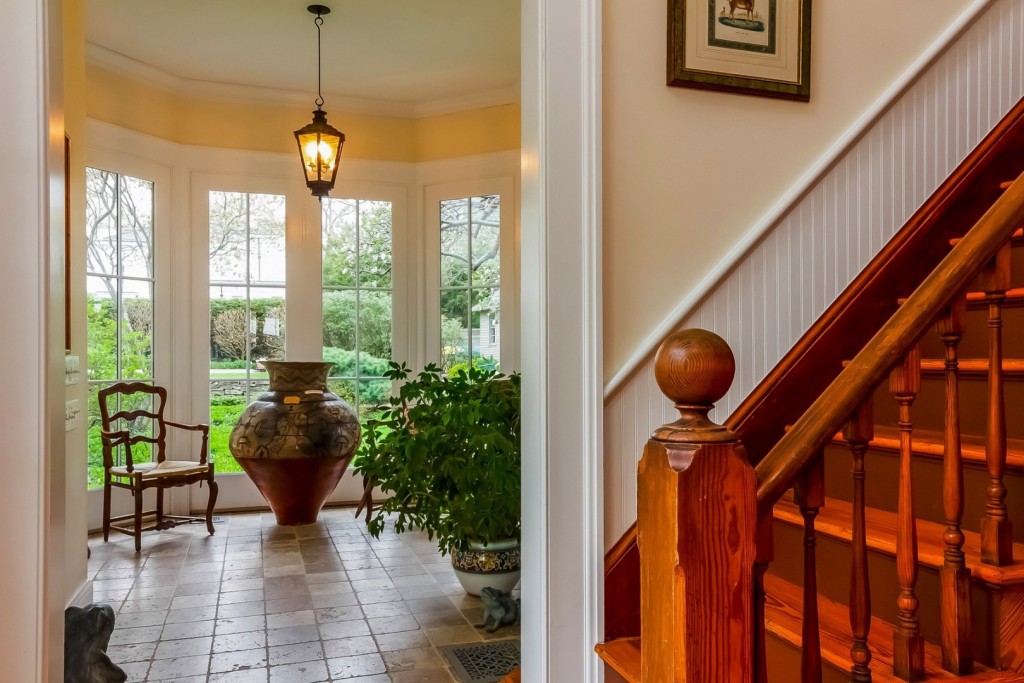 "This extraordinarily beautiful Essex home is a true treasure in town, with a great architecturally significant past," said Woolfson. "The genuine care and thought that went into its renovation, which was overseen by its current owners, is magnificent, resulting in a residence that can effortlessly be cherished and enjoyed."
Posted by Megan Montemarano, William Pitt Sotheby's
Unique Property
Sold: Windmill Home on the Coast
It's not every day that a windmill goes on the market, and it's definitely not every day that a windmill is successfully sold. On the shores of North Cove in Essex, Connecticut, this once-in-a-lifetime sale of a luxurious converted windmill home with views of the Connecticut River was represented by William Pitt Sotheby's. The property sold for a price of $1,455,000, and is now in the lucky hands of new, loving owners, who are ready to unwind and relax in its unique, truly extraordinary coastal setting.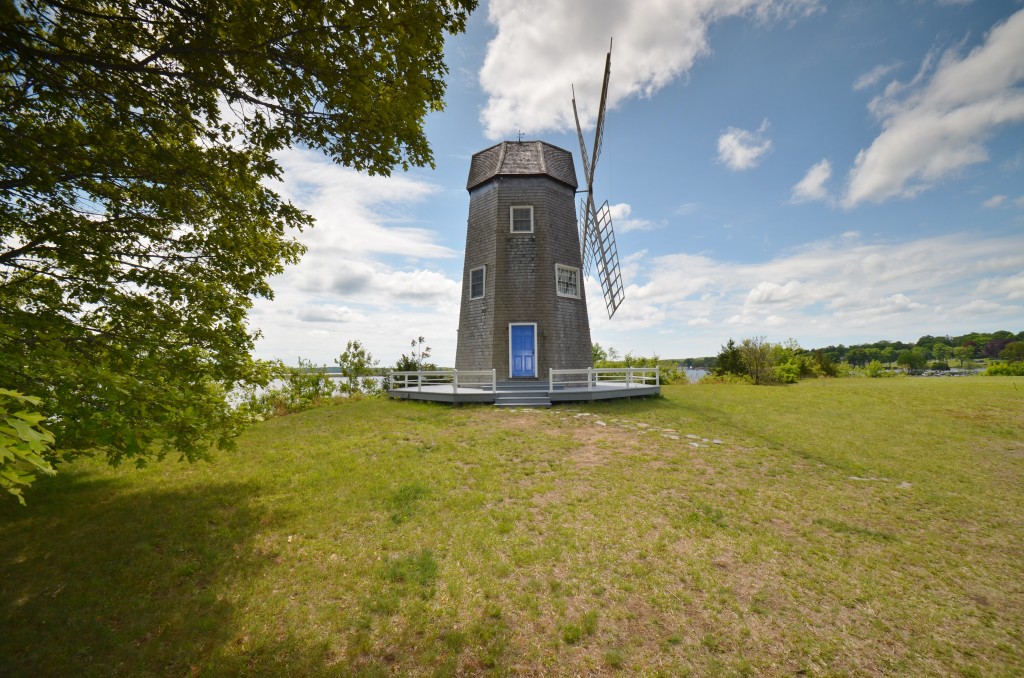 Complete with wind turbine design with blades, the windmill was constructed in 1967 by the Croft family, a prominent Essex family who owned a local boatyard in town, as a guest home for visitors of their main residence at 1 Foxboro Point. Inside its 840 square feet of living space spread out between all three levels of the house, individuals will find numerous impressive features and cozy attributes, adding to its summer retreat-like appeal. The first floor boasts a wraparound deck and wet bar in the living room, while the second floor contains two bedrooms, one of which connects to an attic loft with built-in beds that can be accessed by a ladder. Of course, the home's prime, 2-acre waterfront location, in addition to the fact that it is indeed, a windmill, provides a beautiful vantage for the 360-degree views of the surrounding marshlands, wildlife and the infrequent passerby on boat.
"Successfully selling the iconic Foxboro Point landmark windmill was a joy, and an accomplishment that I will never forget," said Harron. "The home is utterly breathtaking, perfectly encompassing surrounding shoreline views with its distinct windmill structure, which includes three levels of exquisite design. Representing a transformed windmill residence is a rarity in the world of home buying and selling, and I am thrilled to say that I was fortunate enough to handle the sale of this coastal gem."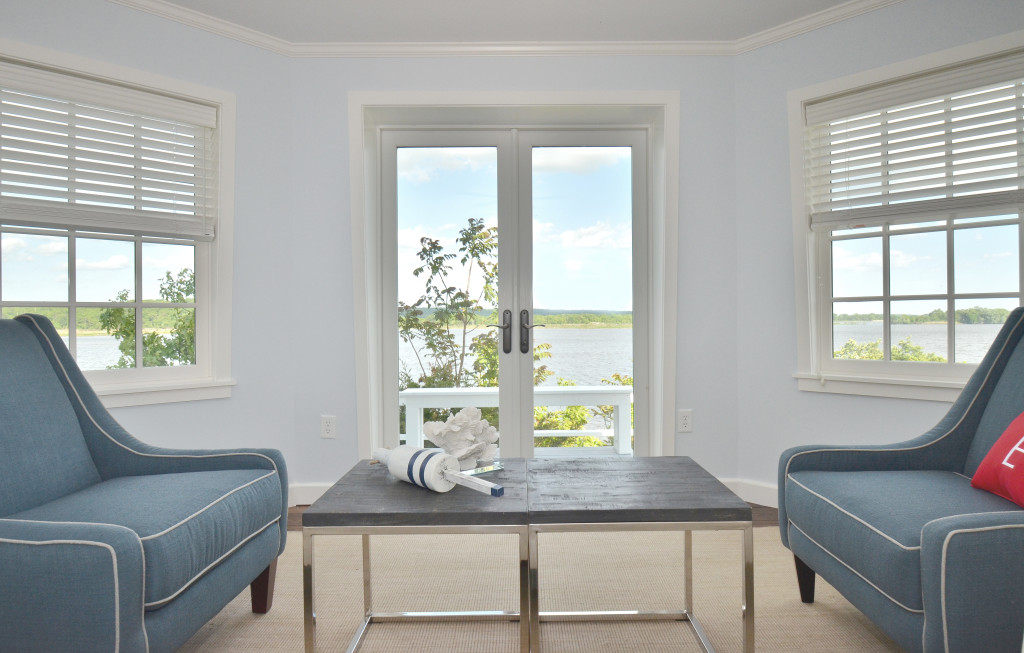 The windmill's neighboring residence, located at 1 Foxboro Point, is currently for sale, and listed with Harron for $2,495,000.This signature Victorian property has undergone a complete renovation by Frank Sciame of Sciame Construction. Now offering numerous updated features and amenities, as well as unparalleled river views, this home is stunning, full of opportunity and, just as the case with its former windmill guest house, ready to blow away any future residents with its brilliance.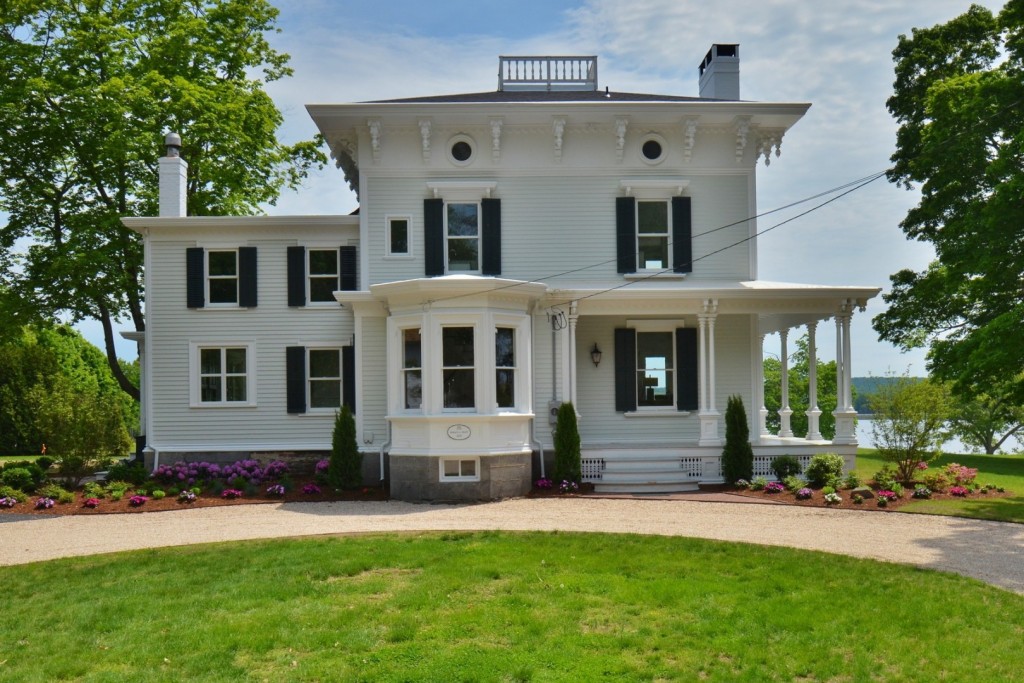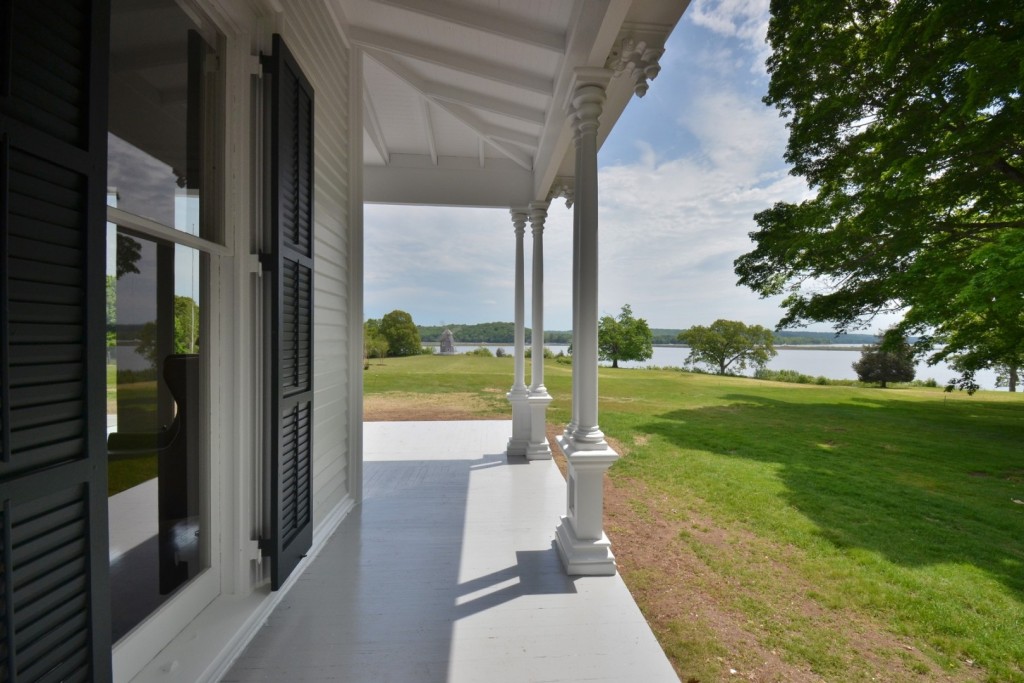 Posted by Megan Montemarano, William Pitt Sotheby's

Sorry we are experiencing system issues. Please try again.